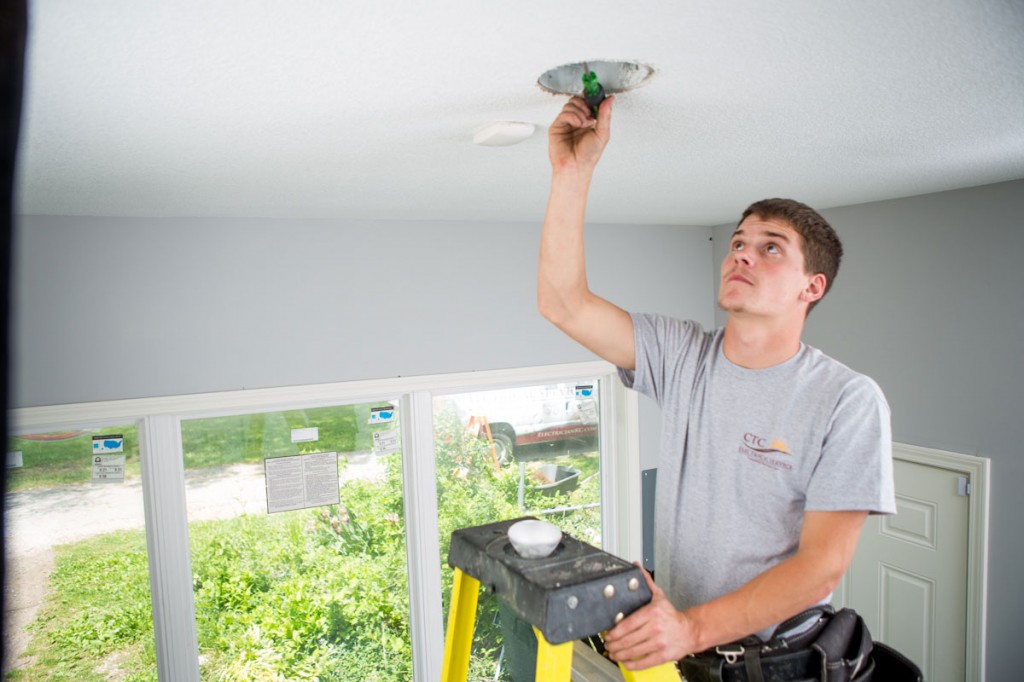 Indoor and Outdoor Lighting Shines a Spotlight on Your Home, Highlighting Its Extravagance and Beauty Without adequate lighting, darkness can consume you. We can help you get out of the darkness and into the brightness by installing lights inside and outside your home or office. Indoor and outdoor lighting are more than just ways to brighten up your surroundings. Indoor lighting affects your mood and cognitive performance, whereas outdoor lighting gives you a sense of security. Both indoor and outdoor lighting can increase the value of your property and improve its visual appeal. Why not give us the task of adding indoor and outdoor lighting to your property? We can install lights on your existing property or add them while it is being remodeled or under construction. Our Electricians Have Several Years of Experience Installing, Replacing, and Repairing Indoor and Outdoor Lighting
Our Outdoor Lighting Service
We can install the following outdoor lights:
LED lighting — energy-efficient, reduced carbon footprint, long-lasting bulb life, reduced maintenance, and several lighting options and colors
Footpath lights
Front and backyard motion-sensitive lights for increased security
Garden lighting
LED tree and shrubbery lighting
Motion-sensitive lights for the front or back of the property
Outdoor hanging lights
Patio lighting
Porch lights
Swimming pool lighting
And more
Our Indoor Lighting Service
We can install the following indoor lighting:
LED recessed lighting
Accent lighting for your artwork
Ceiling fan and light combos
Task lighting throughout the kitchen
Track lighting in the dining room or the kitchen
Wall sconces
And more
Our Expert Indoor and Outdoor Lighting Installation Service Can Make Your Beautiful Home Even More Breathtaking You do not want to hire an inexperienced electrician to install indoor and outdoor lighting because if done incorrectly, it can result in a fire. You should only go for certified, licensed, and insured electricians like ours.
Are you unsure about the type of indoor and outdoor lights best suited for your property?
If you need advice on the type of lights you should install inside and outside your property, we can help you decide. We can provide you with a few best options that will meet your requirements as well as suit the theme of your property. Whether you need track lighting, security lighting, recessed lighting, or landscape lighting installed, we can do it all and more! When our electricians visit your property, they will examine your existing lighting set-up and offer options, based on your lighting requirements while helping you reduce your electrical costs.
Choose Our Quality and Cost-Effective Indoor and Outdoor Lighting Service to Get Away from the Dark and Into the Light
We maintain the highest quality and safety standards when installing indoor and outdoor lights. If you know the type of lights you want or need us to help you decide, give us a call. With our indoor and outdoor lighting service, we will rise above your expectations; hence, making us the right electric company for the job from the beginning. If you reside in Moreno Valley, CA, and surrounding areas, call us at
951-385-5046
for your free estimate.
our services
request a callback